Chivalry: Medieval Warfare Free Weekend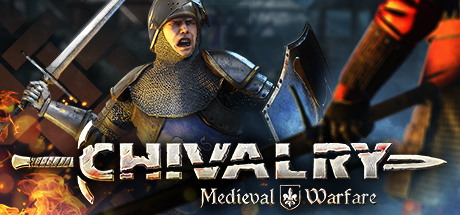 Today, join the Chivalry: Medieval Warfare Community on Steam to automatically unlock a special in-game name badge and an exclusive Muffin Top hat for your warrior – your choice of Agatha or Mason design. A fashionable delight, for Chivalry Steam Community members only!

You and your friends can play Chivalry for free all weekend and take advantage of an 80% off sale.
Free Weekend คือกิจกรรมเล่นฟรีสุดสัปดาห์ โดยสามารถดาวโหลดเกมและเล่นฟรีได้ในช่วงระยะเวลาที่กำหนดเท่านั้น เมื่อสิ้นสุดช่วงเวลาแล้ว ก็จะไม่สามารถเล่นได้อีก
Besiege castles and raid villages in Chivalry: Medieval Warfare, a fast-paced medieval first person slasher with a focus on multiplayer battles
Steam Store : Chivalry: Medieval Warfare
ดาวโหลดและติดตั้งเกม : Chivalry: Medieval Warfare
หากไม่มี Steam ให้ดาวโหลดมาติดตั้งก่อน : ดาวโหลด Steam