Company of Heroes 2 Free Weekend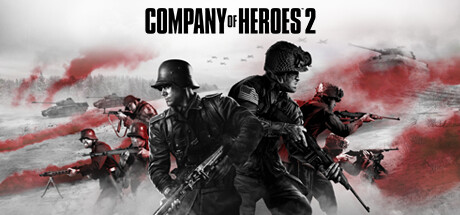 Mac & SteamOS are Now Available for Company of Heroes 2! Play for FREE until Sunday at 1pm pacific.
If you don't have Steam, you can download it here.
Offer ends Monday at 10am Pacific Time.
Free Weekend คือกิจกรรมเล่นฟรีสุดสัปดาห์ โดยสามารถดาวโหลดเกมและเล่นฟรีได้ในช่วงระยะเวลาที่กำหนดเท่านั้น เมื่อสิ้นสุดช่วงเวลาแล้ว ก็จะไม่สามารถเล่นได้อีก
Experience the ultimate WWII RTS platform with the original COH2 and its standalone expansions: The Western Front Armies (multiplayer), Ardennes Assault (single-player) and The British Forces (multi-player). Multiplayer standalones allow you to play on any map against anyone owning any COH2 product.
Steam Store : Company of Heroes 2
ดาวโหลดและติดตั้งเกม : Company of Heroes 2
หากไม่มี Steam ให้ดาวโหลดมาติดตั้งก่อน : ดาวโหลด Steam