Company of Heroes 2 Free Weekend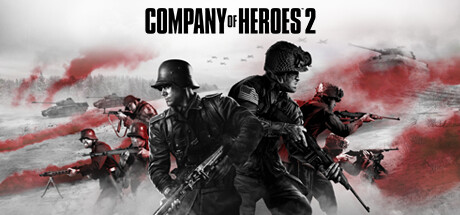 Play Company of Heroes 2 AND Total War: Rome II for FREE starting now through Sunday at 1PM Pacific Time. You can also pickup both games at 75% off the regular price!*

If you already have Steam installed, click here for COH2 and here for Rome II to install or play. If you don't have Steam, you can download it here.

Right now ROME II and Company of Heroes 2 fans are at WAR! Each side will compete in consecutive three hour rounds. Every in-game victory will count towards that side's tally for the round and the community that wins the most rounds will earn FREE DLC for players of the respective game. You can follow along to see which side is winning at www.makewarnotlove.com

*Discount ends Monday, February 16th 10am pacific.
Free Weekend คือกิจกรรมเล่นฟรีสุดสัปดาห์ โดยสามารถดาวโหลดเกมและเล่นฟรีได้ในช่วงระยะเวลาที่กำหนดเท่านั้น เมื่อสิ้นสุดช่วงเวลาแล้ว ก็จะไม่สามารถเล่นได้อีก
Steam Store : Company of Heroes 2
ดาวโหลดและติดตั้งเกม : Company of Heroes 2
หากไม่มี Steam ให้ดาวโหลดมาติดตั้งก่อน : ดาวโหลด Steam