Don't Starve Free Weekend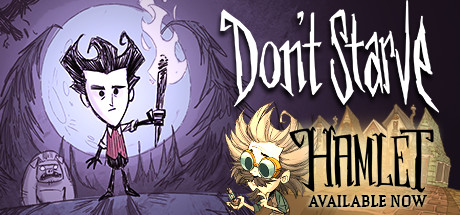 In celebration of the 10th Anniversary of Klei Entertainment, save big on all of their games!
Additionally, play all of their games for free until Sunday at 1PM Pacific! Offer ends Monday at 10am Pacific Time.
Free Weekend คือกิจกรรมเล่นฟรีสุดสัปดาห์ โดยสามารถดาวโหลดเกมและเล่นฟรีได้ในช่วงระยะเวลาที่กำหนดเท่านั้น เมื่อสิ้นสุดช่วงเวลาแล้ว ก็จะไม่สามารถเล่นได้อีก
Don't Starve is an uncompromising wilderness survival game full of science and magic. Enter a strange and unexplored world full of strange creatures, dangers, and surprises. Gather resources to craft items and structures that match your survival style.
Steam Store : Don't Starve
ดาวโหลดและติดตั้งเกม (Download & Install) : Don't Starve
หากไม่มี Steam (Don't have Steam?) : ดาวโหลดและติดตั้ง (Download & Install) Steam