Eets Munchies Free Weekend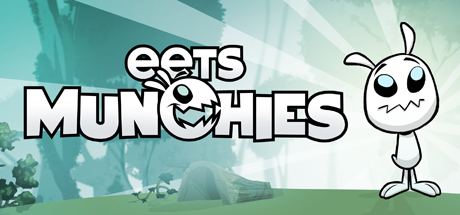 In celebration of the 10th Anniversary of Klei Entertainment, save big on all of their games!
Additionally, play all of their games for free until Sunday at 1PM Pacific! Offer ends Monday at 10am Pacific Time.
Free Weekend คือกิจกรรมเล่นฟรีสุดสัปดาห์ โดยสามารถดาวโหลดเกมและเล่นฟรีได้ในช่วงระยะเวลาที่กำหนดเท่านั้น เมื่อสิ้นสุดช่วงเวลาแล้ว ก็จะไม่สามารถเล่นได้อีก
A beautiful puzzle game for the whole family! Eets Munchies is a reimagining of the award-winning puzzle game by Klei Entertainment. Featuring gorgeous animation and ridiculous creatures, players help an adorable hungry creature devour cake in increasingly devious puzzles.
Steam Store : Eets Munchies
ดาวโหลดและติดตั้งเกม (Download & Install) : Eets Munchies
หากไม่มี Steam (Don't have Steam?) : ดาวโหลดและติดตั้ง (Download & Install) Steam