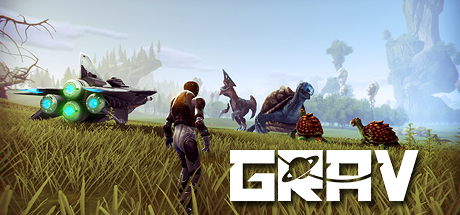 Play GRAV For Free Starting Now!
Starting now until 10AM PST November 15, GRAV will be free to play. Also, loot crates on official servers have an opportunity to drop free GRAV Steam keys!

If you find one of these keys, redeem them by following the instructions found in the blueprint menu (open inventory menu and find the item from the top right list).

Once again, free GRAV Steam keys are found on official servers only.

Have fun!
Free Weekend คือกิจกรรมเล่นฟรีสุดสัปดาห์ โดยสามารถดาวโหลดเกมและเล่นฟรีได้ในช่วงระยะเวลาที่กำหนดเท่านั้น เมื่อสิ้นสุดช่วงเวลาแล้ว ก็จะไม่สามารถเล่นได้อีก
GRAV is a sand box experience where you explore a multitude of planets, hunt strange alien creatures, build and defend outposts, craft weapons and armor, and attempt to survive against other players in a hostile environment.
Steam Store : GRAV
ดาวโหลดและติดตั้งเกม (Download & Install) : GRAV
หากไม่มี Steam (Don't have Steam?) : ดาวโหลดและติดตั้ง (Download & Install) Steam