Ratz Instagib Free Weekend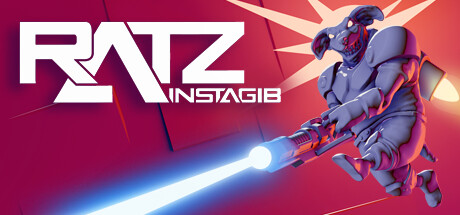 Free Play Weekend – super-rare items and 50% discount!
Hi everyone!

What's that? You think Ratz Instagib is brilliant and think more people should play it? Well, now's the perfect opportunity to spread the word… because Ratz Instagib is totally free to play for the entire weekend!

From 10am PDT today (9/10/15) to 1pm PDT on Sunday (9/13/15), you can play Ratz Instagib as much you like for free. Tell your friends, tell your relatives, tell strangers on the street – it doesn't matter, as long as people get playing!

On top of this, we've got two added bonuses for both new Ratz players and long-time fans:
50% off of the game's regular price from today until 10am PDT on Monday (9/14/15), meaning you can keep playing after the free weekend is over!
Three super-rare 'Space Rat' customisation items (helmet, chestplate and shoulder pads) that can ONLY be unlocked by playing this weekend – once the free period is over, they'll never be available again!

Spread the word, because this weekend it's open season on Ratz Instagib! Have fun!
Free Weekend คือกิจกรรมเล่นฟรีสุดสัปดาห์ โดยสามารถดาวโหลดเกมและเล่นฟรีได้ในช่วงระยะเวลาที่กำหนดเท่านั้น เมื่อสิ้นสุดช่วงเวลาแล้ว ก็จะไม่สามารถเล่นได้อีก
Shoot first, eat cheese later! Jump into a fast, frenetic and exciting one-hit, one-kill FPS arena shooter that's as accessible as it is skillful – it's a level playing field where only the best rats survive…
Steam Store : Ratz Instagib
ดาวโหลดและติดตั้งเกม : Ratz Instagib
หากไม่มี Steam ให้ดาวโหลดมาติดตั้งก่อน : ดาวโหลด Steam